"Presentation Skills for Expats: Why You Shouldn't Let Unconstructive Feedback Dim Your Shine"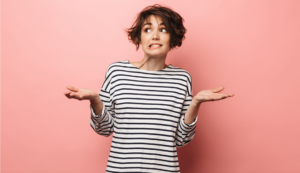 Approximately half a year ago, I was moderating several mock sessions, that really got me wondering about the balance between adjusting to your audience and staying close to yourself.
A mock session is like a final rehearsal in the theatre. After a long trajectory with lots of hurdles and steps, the lucky PhD students that are left may present their research plan to a committee. With this presentation they finally hope to earn a grant for their research plan.
One of the candidates for this mock session was Masha, she did an immensely good job. She was strong, sharp (concise and precise in wording), it was all done very professional. Very well prepared, very clear and I was tuned in from beginning into the end. Never, did I drop off the wagon.
At the end I saw in Masha's face lighting up. I saw she was quite happy, with how things went, and rightfully so.
However, one of the committee members was quite clear in his feedback. Ok, he had to admit it was all very convincing and clear, but to him it was a bit contrived, too studied.
I saw Masha's face changing. She had done her utmost best, to her feeling it went well, but now she heard, it had been contrived, fake…. What should she do with this feedback?

You could literally feel the strength leaking away from her when she left the room.
In the next round it was up to Karel. He was a real storyteller. Very animated he took us through his research plan. Karel was lively, had lots of energy and gestures. His presentation was rich in words and examples and there were twists and turn throughout this story.
Although totally different from Masha, this was again a clear, convincing, and engaging presentation. Again, I was tuned in from beginning to end. You could feel Karel was in his element. And again, after the presentation, you could tell by looking at Karel that he was satisfied with how it all had gone.
But now, with a different set of committee member, he got the news from one member that his story was too much of a story and that it all came across as too nonchalant.
You could hear Karel thinking. What had happened? It felt so good.
What was going on here?
Masha; sharp, concise, to-the-point was too contrived.

Karel: presenting in a story style with lots of energy, gestures, was too nonchalant.

It got me wondering……
---
Does Masha have to twist and turn to change herself from being a precise, to the point presenter to a storyteller? To become the perfect presenter?
Does Karel has to put his gift back in the box where it came from. And aim to become precise and measured? To become the perfect presenter?
NO!
The lesson here is!
You cannot win them all!!!
There is no perfect presenter!!! There is always someone in the crowd that may not like your presenting style.
So, do not care too much about this kind of feedback! Do not get sidetracked!
What you SHOULD CARE about is the answer to the questions:
Did my story get across?
Was my message clear?
Did I connect to the audience?
Did people remain tuned in?
This is what is important. And focus on that!!!
These comments can make you doubtful and take you away from your strength and talent and is honestly not helpful.
The feedback is very subjective and not constructive. However, sincere the feedback giver may be.
So, I advise you to NOT adjust completely to the taste of your audience. Keep your strength and embrace your style
You cannot win them all!
This does however not mean, that Karel, can sharpen his story a bit, by making his point a bit clearer in one or two places after an explanation. In case his story was not clear enough.

Or that Masha, can add examples in her presentation where she breaks away from her precision, by underpinning it with a "tiny story". In case people would have tuned out.

But it does not mean you have to throw the baby away with the bathwater!!
Remain close to yourself, your style, and your talent.
Good luck!

Training offer "PRESENTATION SKILLS FOR EXPATS AND DUTCH PROFESSIONALS" 
Would you like to learn how to adjust to your audience in the right way within your own style?
Would you like to receive constructive and concrete feedback in a safe environment?
Do you want a trainer that puts and keeps you in your strength while at the same time improves your skill?
So, you can:
Attain more in your work,
Become visible with your knowledge.
Improve your career chances.
Then apply for the Open Training PRESENTATION SKILLS FOR EXPATS AND DUTCH PROFESSIONALS Friday 20 May in Amsterdam 10:00 – 17:00:
Learn more here: https://presentingwithimpact.nl/english-presentation-skills/