Big journeys begin with small steps!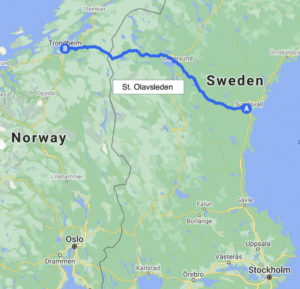 Yes, I've made it!! This summer I finished the Sint Olav's trek. I walked a 580-kilometer path from Sundsvall Sweden (Botnia Gulf) to Trondheim Norway (Atlantic Sea). I walked past numerous lakes, walked through forests, climbed mountains and passed beautiful fjords.
And what an adventure it was!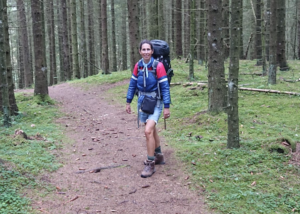 Announcement: challenge "the 5 steps to a persuasive talk".
This trek inspired me to offer you a simple 5-step adventure challenge starting next week.
Since I learned during this trek that several small steps can already take you a long way and be the start of something big….
So, my question to you is:
Would you like to learn the 5 steps to a persuasive talk? Covering one step, each day?
Learn what is driving a persuasive talk?
Learn how to apply it in the right manner?
Then keep your eyes open next week for my mail "the 5 steps of a persuasive talk in a jiffy".
Why?
At the end of the week, you will have a mini presentation that is super convincing in your pocket.
You've learned the 5 steps and how to apply it. Being persuasive will come easier to you, eventually it can become second nature.
You have a small fun challenge and learn something new each day.
You can win a 50% discount for a service of "Presenting with Impact".
---
So, what?
A 20 minutes a day, 5-day challenge, where you will learn a super sharp presenting tool to convince in a jiffy! The week challenge will cover the 5 steps of a persuasive talk, covering one step each day.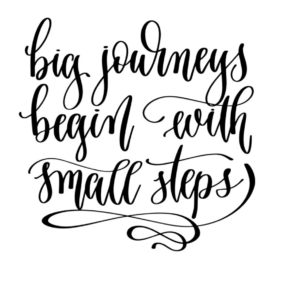 How?
Think this weekend what it is you would like to make a short persuasive talk for. Maybe you would like to:

Pitch a new idea. For instance, convince your colleagues of a new working approach that you've learned about.
Convince your management that a part of the work that is being outsourced right now, can be better done in-house in the future.
Convince your spouse that next summer the holiday should go to a more adventurous destination.Do not overthink too much!! All subjects you would like to convince an audience of will do. It is more to have an example/material to practice with, so you'll learn the principles behind a persuasive talk.
Open my mail each day, read the text (5 minutes) and answer the questions/ apply to your situation (15 minutes) and send it to me for feedback.
 When?
Next week, week 17. Each day of the week.
Will you take up this fun challenge?
Until next week!

---
Would you rather want to plunge yourself in a training experience in a group? And learn the ins and outs of clear and engaging presenting?
Then apply for the Open Training "Presenting with Impact" Friday 23 of September. There is still one spot available!
Mail to info@presentingwithimpact.nl 
For more information look at: https://presentingwithimpact.nl/english-presentation-skills/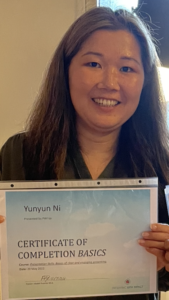 "Initially, I didn't know what to expect from the one-day training. But Mabel did a fantastic job engaging with the participants. I have learned a lot about the subtle details that can change the impact of the presentation and saw the changes in myself in 1 day.
Definitely think that it was great training." Yunyun Ni
Are you an expat like Yunyun?
Would you like to learn how to become a more effective speaker in your own right?
Learn in one day, the ins and outs of clear and engaging presenting. With a few tweaks, you can already get great results.