Do you have an important presentation in store? Is it important to you that this presentation will be a success? Or do you simply want to learn the basics for successful speaking?
With individual coaching you quickly learn how to present with more pleasure and impact, so  that your message will come across!
For whom: for highly educated professionals like: specialists, scientists, managers, consultants, architects, PhD. students, creative's, accountants, freelancers and marketing professionals.
Where: in Amsterdam city centre. An 8 minute walk from the Central Railway station for live sessions.
You struggle with:
Losing the attention of your audience after a few minutes.
Not attaining the goals you have with your presentation.
The fact that you are quite nervous and you do not exactly enjoy presenting.
Not making a professional impression when you present.
How to properly and efficiently prepare your presentation.
The fact that your message does not seem to get across.
During the presentation coaching you will learn:
To present with impact and more pleasure.
What you need to become a more convincing presenter.
How to raise the interest of your audience and keep it.
How to quickly prepare a convincing presentation.
To present in a more effortless manner.
How to deal with presentation nerves.
What does individual coaching exactly entail?
By using a camera to tape the presentation and one to one guidance you make big steps in a relatively short amount of time. By lots of exercises and practising you quickly become aware of what works in your presentation and what not.
"I could apply the tips immediately and the improvements showed themselves instantly." Sander. Avantium.
"Really good exercises during the coaching, that I could immediately apply in my presentation." Jannita Mossel. Owner Spa Tree
We will look at what you exactly need, to give your presentation a big boost. Your presentation and way of presenting becomes clearer, more engaging and more convincing.
This means in practise:
Getting feedback on a presentation that you will prepare.
Result: presentation becomes more effective. (Think of better structure, clear message, better introduction etc)
Step by step practising to make presentation skills your own.
Result: apply and integrate the learning points. (Think a.o. posture, non-verbals and voice).
You will receive pdf theory files, tips, information and video's to support the coaching.
Result: you can continue learning after the coaching and always have information to fall back on and refresh your memory.
Your presentations will be recorded on video. The footage will, if desired, be send to you through WeTransfer.
Result: become conscious of strong points and learning points from the video footage.
Practical information:
Location: city centre of Amsterdam.
Covid-19: live one on one meetings are possible. The 1,5 meter rule can be met and al sanitary measures will be taken to provide safety. Not keen on meeting live?
Online sessions are possible as well. Tried and tested. Although live meetings are preferable to learn presentation skills, all possibilities to learn presentation skills are present online. Focus in these sessions will be on online presenting.
Dates: in consultation.
Duration: 3 private sessions of 3 hours. Preferably one week in between sessions for didactic reasons. Best dosage for integrating and applying knowledge.
Costs: 1.275,- Euro (vat free).
Time investment: think 2/2,5 hours before each session.
Are you employed? If so, in almost every case there is a personal education budget available per employee. This means that in most cases the coaching  costs can be compensated by your employer.
Conditions: appointments that have been made during the coaching and are not cancelled 24 hours in advance, will be charged.
Other information: basic knowledge of the English language is required. The emphasis of the coaching is on presentation skills and not on the English language.
Starting level: college or university.
Contactinformation:
Are you interested? Do not hesitate and send an e-mail to info@presentingwithimpact.nl or dial 06-245.97.282. It will be a pleasure to talk to you.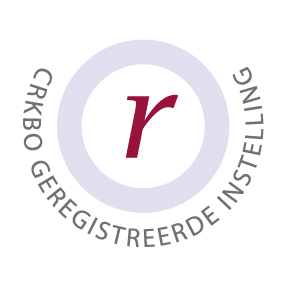 How did other participants experience individual coaching?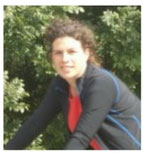 "I've followed a very special training 'presentation skills'. I expected to receive all kinds of technical tricks. But, it entailed much more. It was also about becoming more conscious of how you stand in front of an audience."
"The emphasis in the training is really on practising, this way theory and insight can really be applied. According to me , this is only way to really learn."
Brigitte

"For me the training was a real eye-opener". Very practical and instructive. It really created an important aha moment for me, and there are not many training programs that can cause this."
S. Eijkemans (Reed Elsevier)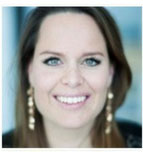 "It was very instructive, useful and fun. I view your training as an absolute recommendation for others that do not look forward to presenting."
L. van Nispen (Sanoma Media)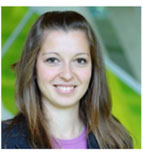 "This week already 3 people stopped in the corridors of APG to tell me my presentation was very good. Thank you very much for helping me out. I am very happy."
T. Kovacheva (APG)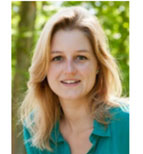 "The training has brought me tailor-made advice on how I can be a better presenter. The advice is very to the point and easy to actually apply in practise.. This training is de facto really useful, which makes it extremely valuable."
A. Lafarre (TLS)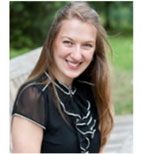 "The training was a great experience.. What I really enjoyed was that each participant received a lot of personal attention. It was also a very practical training.. it was much better than receiving just some theoretical tips, because improving your presentation skills needs practise. Moreover, it was fun and Mabel managed to create a very open and friendly environment."
A. Jallai (TLS)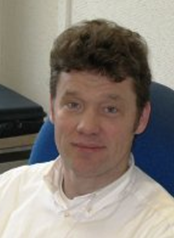 Through this training, I now experience joy, when I need to present. I know now what and how to use the knowledge so I can give a successful presentation."
H. Olthuis  Project Manager.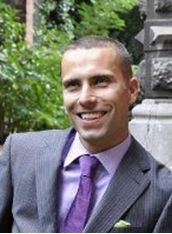 "Mabel coached me very well and gave me the tools to improve my presentations. I could apply her tips immediately and the improvements showed themselves instantly. The training was very inspiring."
S. Wolf Project Leader, Avantium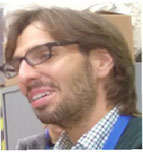 "I am enjoying this (presenting) more each time and I think it is thanks to you and your great course!"
M. Azkarate (ESA)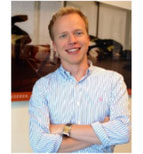 "It was a high quality training. Definitely a big compliment for that!"
WJ Hendrikx (University of Tilburg)

"Very professional trainer. Knows how to create a pleasant atmosphere, whereby presenting becomes more pleasurable. Really good exercises.  During the coaching, I could immediately apply the learnings in my presentation. Due to her guidance, I have succeeded to give an engaging presentation in China, during the SpaChinaSummit."
J. Mossel. Founder Spa Tree.

"Mabel is a relaxed and inspiring coach. She creates a safe environment, that makes you feel comfortable. The teachings are immediately applicable, so that you right away experience what works for you or not. With her open and inspiring coaching style Mabel has shown and taught me how to experience more freedom, space and rest while presenting."
C. van de Beek. Product Manager. Akzo Nobel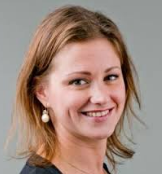 "It was a very pleasant coaching that was completely tailor-made to my level and needs. With every session I learned things that I could immediately apply into practise. I really noticed my development. I liked the fact that there was a basic program, but at the same time a lot of room for exercises that were especially important to me. I really gained a lot by this training, it gives me a solid base for further development."
I. de Rooij – Hagen. Onderwijsadviseur.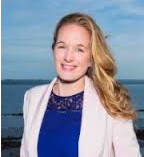 "Mabel's coaching gave me lots of energy to engage myself with presenting. It all starts with a solid base. Also the coaching has shown me my best way to be an convincing speaker. The personal approach has helped me a lot."
A. Eekhout. Marketing professional. Big Green Egg

"The coaching was fun and educational. The personal contact and tips were really tailored-made for me personally. This felt good, but I have also experienced the coaching as a valuable addition to my personal development."
Marije Zijlstra, Senior Adviser.  Ministerie van Veiligheid en Justitie