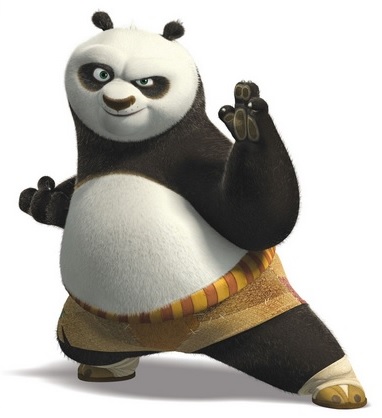 How can you take resistance away and become like Kunfu Panda?
I love tools that are effective and I love win-win situations. That is why for this September Newsletter I will give you such a wonderful tool. It is called the contra argument.  This tool will:
take away resistance from your public
connect you with your public at the same time
give more balance and credibility to your story
In which situations can you use this? What is the 3-step approach and how to apply this successfully? Read it in the September newsletter down below, so that you become like Kunfu Panda and become a pro in transforming resistance to your advantage.
---
Article: how can you take resistance away and become like Kunfu Panda?
A contra-argument is an argument against resistance to your message or content. So, you use this contra argument to eventually show your audience that this resistance is not really valid and why.
This tool can metaphorically be compared with eastern fighting sports. In eastern fighting sports such as Kung Fu you use the energy of the opponent, to neutralize an attack. By changing the direction of your opponents energy or by leading your opponents energy in another direction.
This is exactly what you do, by using your public's resistance, by first acknowledging it and secondly, giving reasons why this resistance might not be valid or why they do not need to worry (the contra argument). As a result, your audience, can take their objections from their minds and concentrate again on your message.
"you have to capture the resistance coming against you, to move ahead"
Nancy Duarte
Do you suspect resistance, concerns, or worries  that the public might have with your story or parts of your story?
They might think; that is easy for you to say, this solution takes up too much time or this solution is too expensive.
The better you know this and understand this, the better you can acknowledge it and the better you can target it. The audience will feel and hear that you understand their objections and have thought about them. Besides this you will go one step further,  you have even thought about a solution or knowledge to take the resistance away.
How to do this?
See down below the 3 step approach:
What can be the resistance or concern the public might have with your story or any part of the story? Note this down.
What can be the solution to this resistance, that will respond to this concern or take the concern away when possible? Note this down.
Do you really believe in it? Have you experienced it yourself and can you truly embrace your contra-argument?
Verify point one when needed. Nothing worse than assuming the wrong worries or concerns. Needless to say, you will then reach the opposite effect.
See down below two examples of resistance and a contra-argument 
Public's concern: "This is a nice theory, but it is a lot of work. I do not have the time to apply this at work, cause I am too busy".
Presenter using the contra-argument: "Now you might think this approach is a lot of work. And you worry you will not have the time for this. I understand, I had the same feeling. And it is true the first time it takes some work, but it goes quicker and quicker each time you use it. And believe me, in the long run it is worth the effort".
Public's concern: "In reality it is much more complicated".
Presenter using the contra-argument: "Now, I can hear you thinking. As if reality is that simple. Wish that was true. I realise I am oversimplifying reality right now. At the same time, I think it functions as a steppingstone and that it can give us some grip. I will show this to you in a minute".
What is the effect?
The audience feels that you understand them and will feel more connected to you.
You take the resistance away with a well thought out answer.
If you only mention the too good to be true stories, ignoring the down-sides, the audience will suspect and not trust you and your content.
The audience can take their objections out of their minds, and concentrate again on your message.
My message to you: really know and understand the concerns and worries of your public. Acknowledge these and let them know you take them serious and use the contra-argument.
Obviously, this should not be a trick. You really need to put yourself in your audience's footsteps. Be spot on with what is going on in their minds and provide a solution you really believe in.
Be a Kung Fu master and use your public's resistance! It is a great chance!
Mabel