Would you like to organise a presentation skills training for your employees? No problem. In one day, your employees will learn, in small groups of 6 participants, the basics of how to present in a clear and engaging manner.
How do you present in an effective manner? How do you connect to different kinds of audiences? How do you prepare in an efficient and effective manner? What is your personal presentation style and how can you strengthen it? These and other useful subjects will be dealt with during this one-day training.
After this training your employees will know what they need to bring across their information in a successful manner.
For whom?
For highly educated professionals like; specialists, scientists, engineers, managers, consultants, architects, creative's, accountants, freelancers and marketing professionals.
Language?
The whole training, think of instructions, material and video's will be in English.
Your employees want:
to learn how to give a presentation in which they attain their presentation goals.
to feel more confident when they present.
to know what makes a presentation successful, so they attain more in their work.
to be able to share their knowledge in an effective manner.
After a 1-day "Presenting with Impact" training your employees will know how:
to strengthen their personal presentation style.
to get their audience "on board" in a few minutes.
to appeal to all the different kinds of audiences.
to present clearly and engaging.
to effectively bring their message across.
to make sure the key information sinks in.
Practical information and investment:
Location: in-company (or hired location).
Duration: 1 day 10:00 – 17:00
Cost 1-day training: € 2.100, – for a group of max. 6 people. (vat free).
Provided location is in-house. Included are manuals and video material.
A group of 6 people boils down to € 350, – euro per person per day.
Conditions: good knowledge of the English language is required. (The emphasis in the training is on presentation skills and not on the English language.)
Starting level: College or University.
Approach training:
Learning by doing. Participants are stimulated to test the theory and experience if what is being taught works for them.
Learning together. The trainer does not take on a "know it all" attitude, but purposely appeals to the participants own knowledge. This way an active approach is stimulated that greatly enhances the learning process. Although the trainer has a lot of experience, the aim is to trigger a curious attitude to the question what works and what does not work in a presentation situation. This way the participants also learn together as a group.
Using KOLB. KOLB is a training method, that consciously includes all phases that are necessary to learn skills. Only when you go through this whole cycle, people really learn on the application level.
Intake. Before the training an intake takes place to learn the individual needs of the participants.
Individual attention. There is no such thing as a uniform recipe that is applicable to everybody, when it comes to mastering your personal presentation skills. By giving individual attention, each trainee will get a clear picture what he/she specifically needs to become more effective as a speaker.
Use of video: the participants will be taped several times. These video's will be available for the participant besides manuals.
Contact information:
Are you interested? Do not hesitate and send an e-mail to info@presentingwithimpact.nl or dial 06-245.97.282. I will be happy to answer your questions.
View the complete conditions for an in-company training.
Back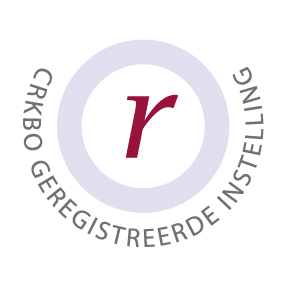 How did other participants experience this training?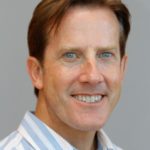 "The presentation skills of my team were clearly improved with regards to the presentation of last year at our event. Also, I have noticed an advantage in my own way of presenting, if I compare it with the previous years. In other word, your training helped us a lot."
T. Almeida
(Managing Director ISIC)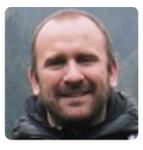 "Thanks to the tips of Mabel, I have learned how to present a content in a more powerful way. Besides, I improved the control over my body once presenting in front of an audience."
Dr. F. Quinci
(Engineer Mitsubishi)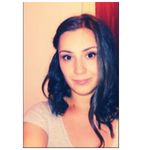 "I liked that I learned how to get people interested about the presentation. Also that I learned how to use your voice, your posture and the space. We needed to practice everything that we learned.
That made the training memorable and you will be able to remember really easy what you learned during this training."
E. Toma Mutu
(Project Assistent Mitsubishi)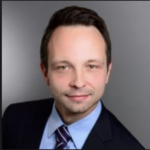 "The presentation training guided by Mabel was a great experience. It was filled with various topics around a presentation (preparation, presentation, material, speaking, …). I liked her idea about individual presenting. Therefore she really seeks personal strengths/weaknesses and gives useful and individual feedback. Additionally she shared the material of the training topics afterwards. I can definitely recommend this training to everyone. I took a lot from that and use this in my daily work."
C. Poerschman
(Product Marketing NXP)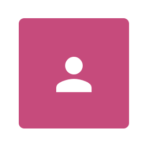 "I did the "Presenting with Impact" in-company training in January 2017. What I really like about this training is that it is a very interactive training. It is in a small group of people and because of this, there is a lot of attention to the learning-objectives for each individual. My presentation-skills have clearly been improved! Thank you!"
N. Rijnders
(Senior Medical Advice at The Janssen Pharmaceutical Companies of Johnson & Johnson)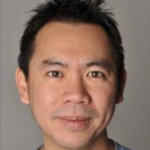 "To me the trainer was very professional, motivating and she put in a good deal of humor. I learned a lot in 2 days. Very interactive. Receiving immediate feedback, lots of practising and watching yourself back on video. The preparation time for the final presentation was a bit too short. Otherwise, I could have gotten even more out of the training."
J. Tjan
(Senior Project Manager Mobile ISIC)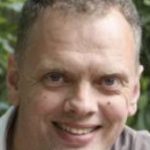 "This is an excellent trainining, exactly tailor-made to our context. Mabel is endearing and decisive. For each part of the presentation she has good eye openers. You will have to face your presentation fear, but that is dosed in a fine way. There is a positive eye for what is alreay there and what can be improved."
P. Keuning
(Business Analyst ISIC)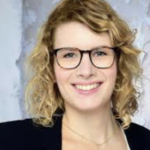 "I joined a training given by Mabel from Presenting with Impact. The training is good for both, people with prior experience in communication and presentation skills and beginners. The training was fun and educative which is always the best mix. The organisation of the training was informal without making anyone uncomfortable in the work environment. I would definitely attend a training with Mabel again. I learned a lot and refreshed what I have learned once before. "
Kim Zeglarsky
(Communication assistent Ricoh)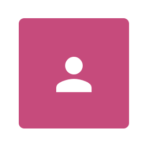 "I personally think that your course is one of the best I've experienced at Mitsubishi; it is neatly prepared and executed, you seem to have deep knowledge about the subject and are the right person for the job (energy/enthusiasm, patience, etc.)."
Employee
(Mitsubishi)