Beyond the Stereotype: Unleashing the Potential of Entertaining Presentations with Real Substance"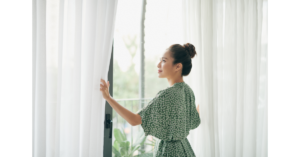 When we see a presenter with a smooth presentation performance. A presentation that is not dense with information, we (Dutchies) sometimes tend to distrust the speaker. It is too superficial, not professional, and thereby not credible. It is a bit American. Sorry, Americans ;-).
And sometimes this is valid. Think of too many promises or only positive talk, not mentioning trade-off or other perspectives.
But I think that there is something more going on here.
There is also a bit of envy and fear in the mix.
Envious, because, if only we could keep the audience so effortlessly at our fingertips with our expertise knowledge.
Fear, because we think we must become stand-up comedians to be engaging.
And this a huge misconception that keeps us captive.

You do not have to fill your presentation to the brim to be credible.
You do not have to become a stand-up comedian to be an engaging speaker.
I strongly believe everybody can learn to give valuable, clear and engaging presentations with real substance using their own presentation style.

You do not have to be a humorous and outgoing extravert like Jochem Myer (Dutch Comedian). And you do not have to give an elaborate account of the findings of a research that goes to the seams, in order to be perceived as credible to your audience and give them value.
How then to go about it? How to reconcile these extremes?
First, let us stop thinking it is either this or that.
Why?
Because this kind of thinking keeps us captive. We must get unstuck mentally and break this mode of thinking to open the window.
So, we can roll up our sleeves and can start to learn what it really takes for US to give clear and engaging presentations and move beyond these fixed ideas.
Interested in learning more? Send me an e-mail. I will be happy to answer your questions.
To more grip, impact and presenting pleasure.